Kendall Jenner's Cosmetic Journey
Kendall Jenner, the fourth sibling of the famous Kardashian family, has undergone various cosmetic procedures, both surgical and non-surgical, throughout her life. The question that often arises is whether Kendall Jenner has had plastic surgery. Like her well-known family members Kim Kardashian, Khloé Kardashian, and Kylie Jenner, Kendall has been the subject of plastic surgery rumors for a considerable time, with these rumors persisting. It can be said that Jenner has visibly matured over time, leading to speculation about the surgeries she might have had, ranging from rhinoplasty to lip fillers and even a complete facelift. Fans have repeatedly speculated about her transformation. Given the ongoing rumors, it is natural for us to question what is true and what might be considered misinformation regarding Kendall's plastic surgery history. Let's explore this together.
Kendall Jenner dealt with skin issues during her teenage years and successfully overcame them. It is worth noting that she achieved the desired smooth complexion through years of skin treatments and skin care practices, such as undergoing procedures like "facial rejuvenation."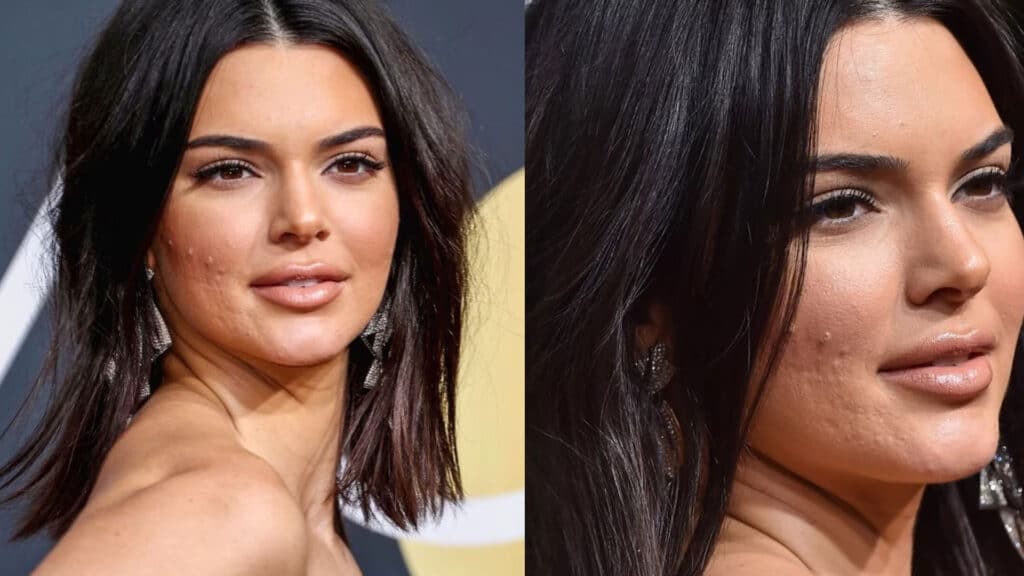 According to some sources, it seems that Kendall Jenner opted for a more subtle nose transformation through Rhinoplasty, although she has denied it. However, there is a noticeable change in the shape of the lower lateral cartilage at the tip, which appears smaller and cannot be attributed to makeup alone. It actually proves that Jenner has undergone rhinoplasty in the past, based on these observations.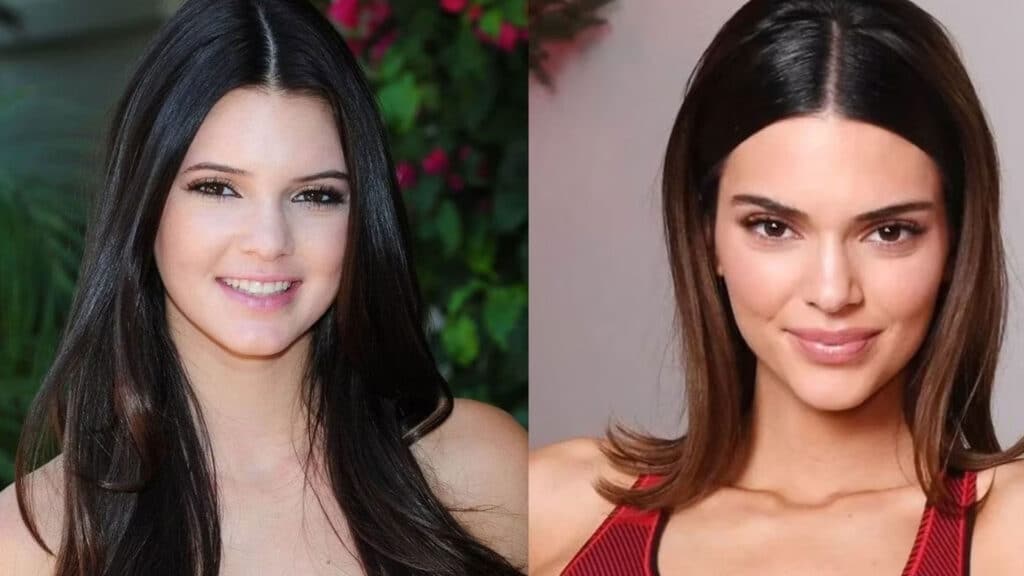 The famous model regularly gets lip fillers for both her upper and lower lips. In 2018, fans started speculating about her lip fillers after noticing a change in her lips on the red carpet. Furthermore, in March 2022, her noticeably fuller lips caught attention again in her Instagram stories. When we look at her before/after photos, we can clearly see the lip fillers.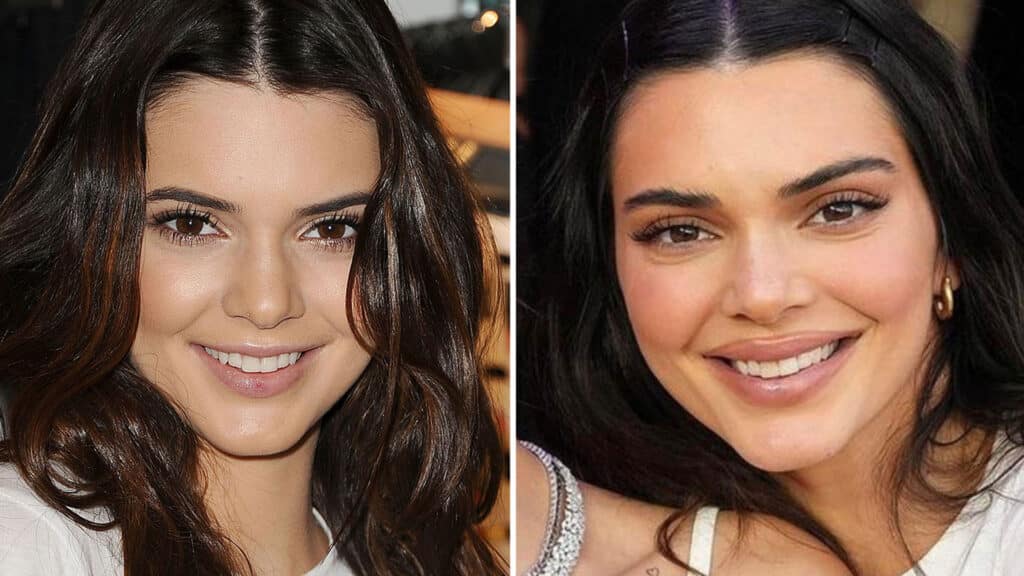 Kendall Jenner stands out from other members of her family by maintaining a more restrained approach to aesthetics. She has consistently displayed a balanced and calculated sense of beauty, and this approach also applies to her decision regarding Breast Augmentation surgery. Kendall aimed for a natural outcome, and she succeeded in achieving breasts that appear authentic and in harmony with her overall look. In April 2021, comparative photos from 2019 and 2020 were circulated online to provide evidence of Kendall undergoing breast augmentation surgery.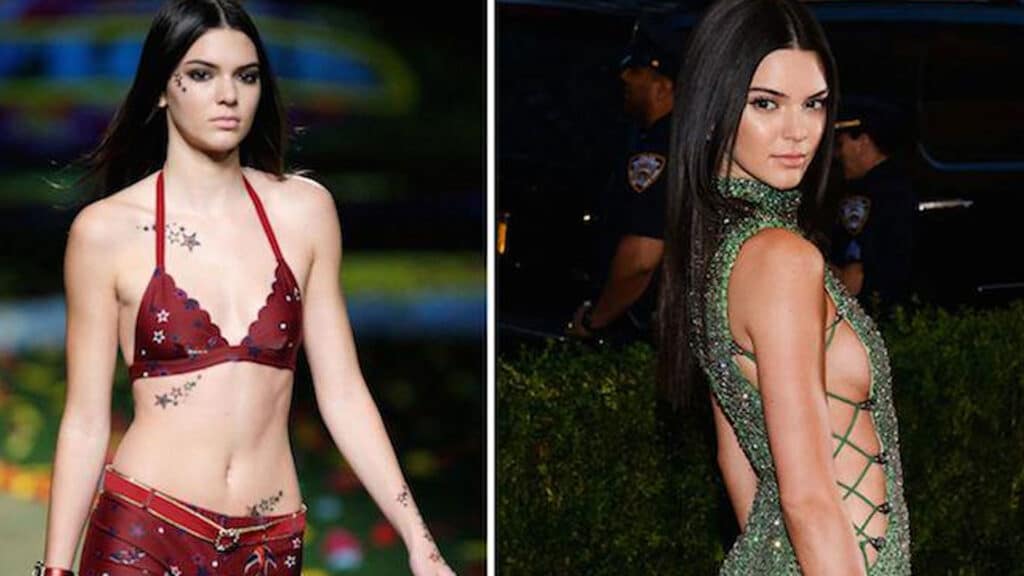 5- Almond Eye Surgery- Brow Lift
Kendall Jenner's decision to undergo Almond Eye Surgery is well-known. This procedure aims to enhance the appearance of the eyes by lifting them, resulting in a deeper and captivating gaze. It is also obvious that she had her brows lifted, as well, since the end of her eyebrows were downwards in her older photos. Even though she has not admitted all her plastic surgeries yet, they are noticeable when we compare her older and more recent photos. However, no matter what procedure she has undergone, she looks very pretty and elegant in every way.