Blake Lively: Eyelid and Nose Job Surgery
Blake Lively, star of the Gossip Girl, gained fame in that days and now she is one of the most beautiful women in the world. This young beautiful lady, now in her thirties, has a quite different look than the Gossip Girl times. It is more visible to see the differences if we compare her before/after pictures but she is always fabulous in both pictures with her beautiful smile and golden hair. Cosmetic surgery is one of the best ways to enhance natural beauty, most Hollywood stars prefer aesthetic surgeries to get the desired look. It seems that Blake Lively also chose plastic surgery because she was not satisfied with her eyelids and nose. Many celebrities like Cameron Diaz, Paul McCartney, George Clooney, and Charlize Theron have undergone eyelid surgeries to change their tired eye and eye bag look. Nose job is also one of the most preferred surgery among Hollywood stars. Jennifer Aniston, a beautiful Friends star, confirmed the claims about she had a rhinoplasty. Ariana Grande's appearance also changed with the nose job surgery and now she has got a slimmer nose. These all successful operations of celebrities look natural and fit their face perfectly.
Blake Lively's Eyelid Surgery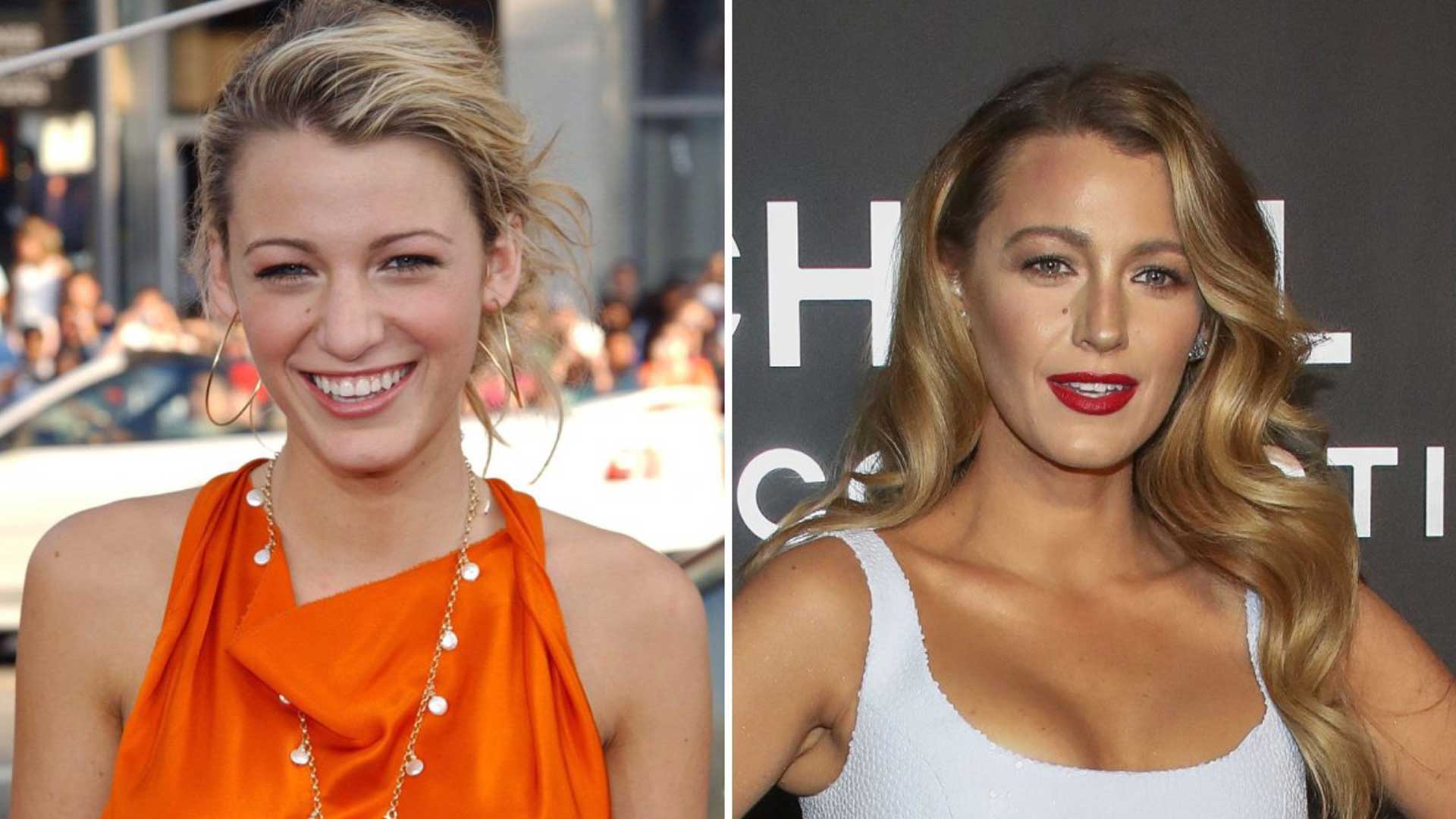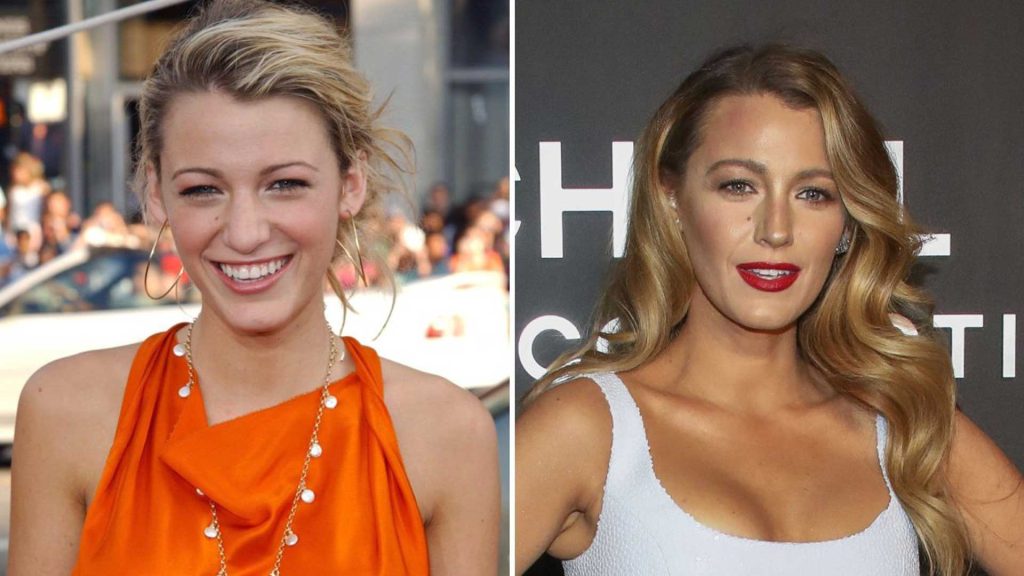 Eyelid surgery, in other words, blepharoplasty is a plastic surgery that removes the excess fat or skin from the eyelids. Lower eyelid surgery is generally performed to get rid of the eye bags under the eyes. Upper eyelid operation improves the appearance of the eye by removing excess skin or fat and also eliminates the vision problem caused by saggy eyelids. Eyelid surgery provides wider-looking eyes and your eyes will be more striking. Moreover, blepharoplasty surgery changes the eye makeup and eye shadow becomes more visible. This operation is highly preferred by Asians lately due to their genetic eyelid type. Blake Lively never admitted that she ever had plastic surgery before however, it is obvious from the before-after pictures that she has undergone a couple of operations. It is estimated that Blake Lively's blepharoplasty operation is performed in 2013 because after that date she has more open and bigger eyes. Her fans claim that it is an illusion of make-up and people who have hooded eyelids generally cover it with darker eye shadows, this is a common thing but even without make-up Blake Lively's eye shape looks different. Eyelid surgery result is permanent and recovery easily approximately 10 – 12 days. One-time investment with a lifetime warranty, so there is no need to wait for more to get eyelid surgery. There is a chance to have a blepharoplasty operation from experienced and highly-preferred surgeons at affordable prices. Send pictures of your eyes and get your free assessment.
Blake Lively's Nose Job Surgery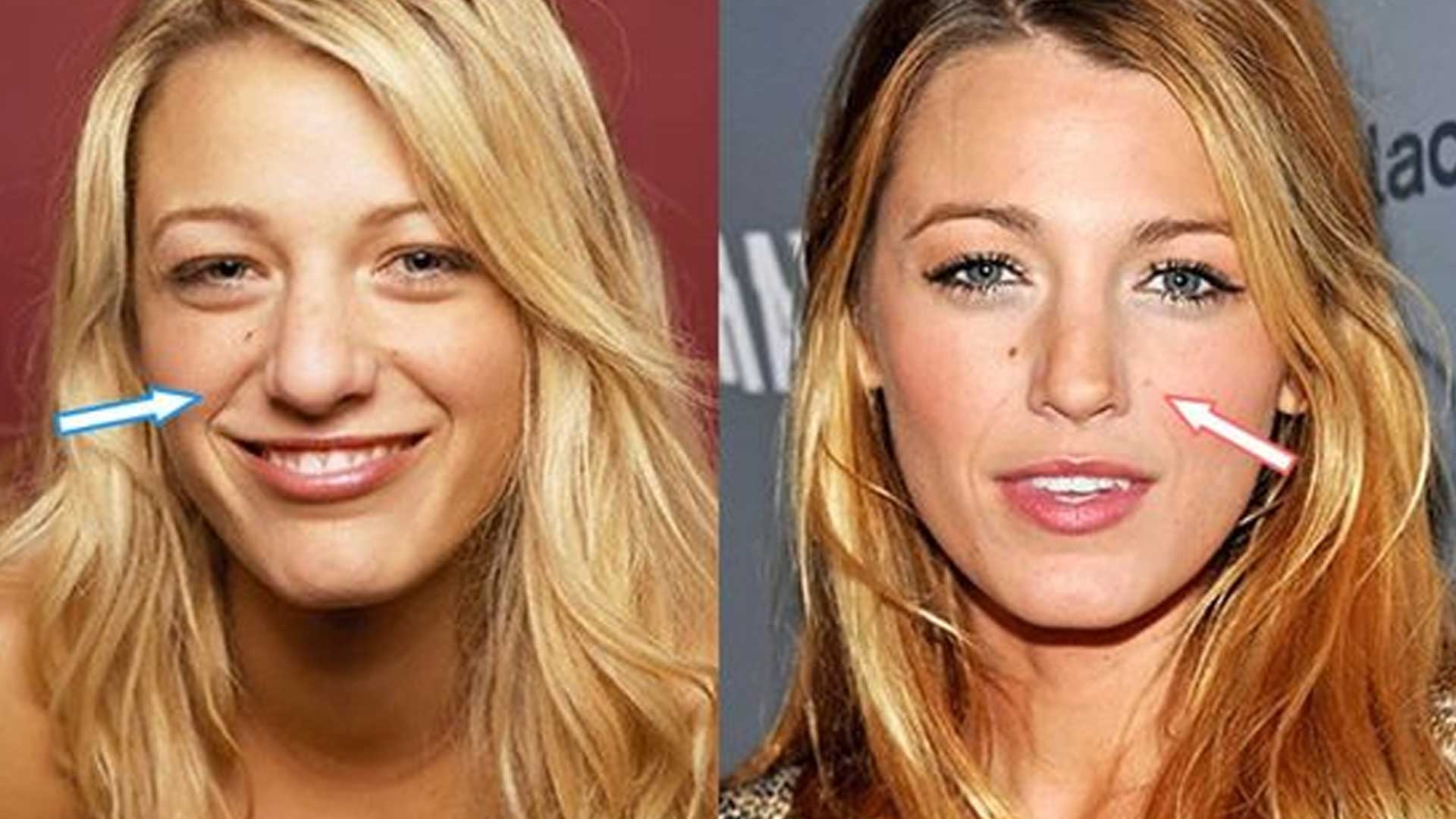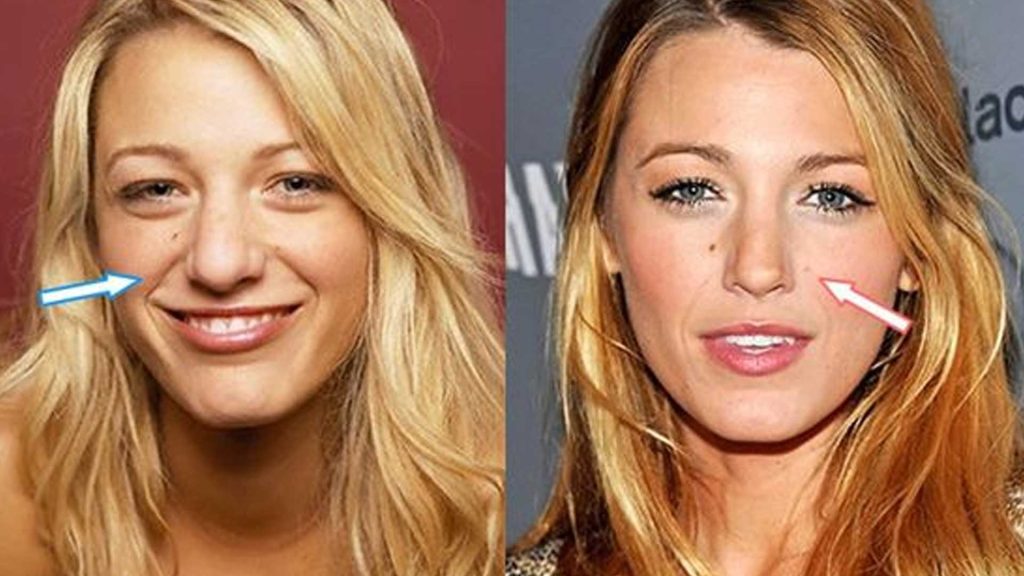 Nose Job surgery, which is also called rhinoplasty, is a cosmetic surgery that reshapes the nose to the desired shape. This operation is not only chosen for aesthetic purposes but is also preferred to fix breathing problems. Rhinoplasty operation may change the upper portion of the nose which is bone and also the lower portion of the nose which is cartilage. The result and recovery process can vary depending on the thickness of the skin. That is why all treatment plans must be tailor-made and it is better to get a consultation from experienced surgeons before deciding. Blake Lively never says a word about if she had a nose job or not but it is clear from the before and after pictures that she has a different nose shape. In her previous pictures, she had a wider and flatter nose with a round shape. Now her nose is thinner and smaller moreover, the distance between her eyebrows also looks different than in old pictures. The recovery process of a nose job is longer and more painful than eyelid surgery. Therefore, celebrities who have a rhinoplasty operation rest in their homes for a long time until all the swelling is go down and bruises are gone. The tip of the nose is the last area that healed and generally after a year, all the side effects will be gone.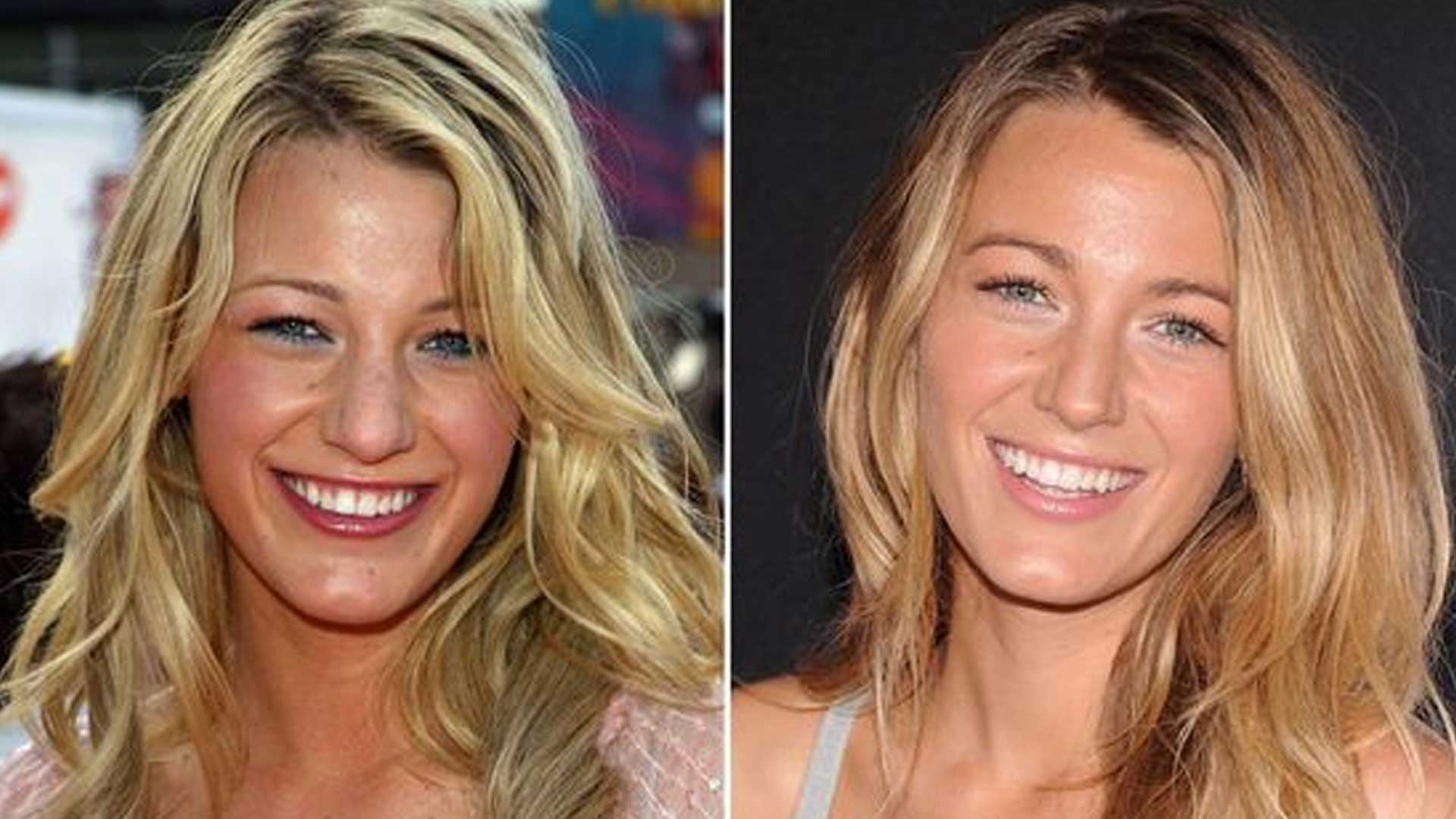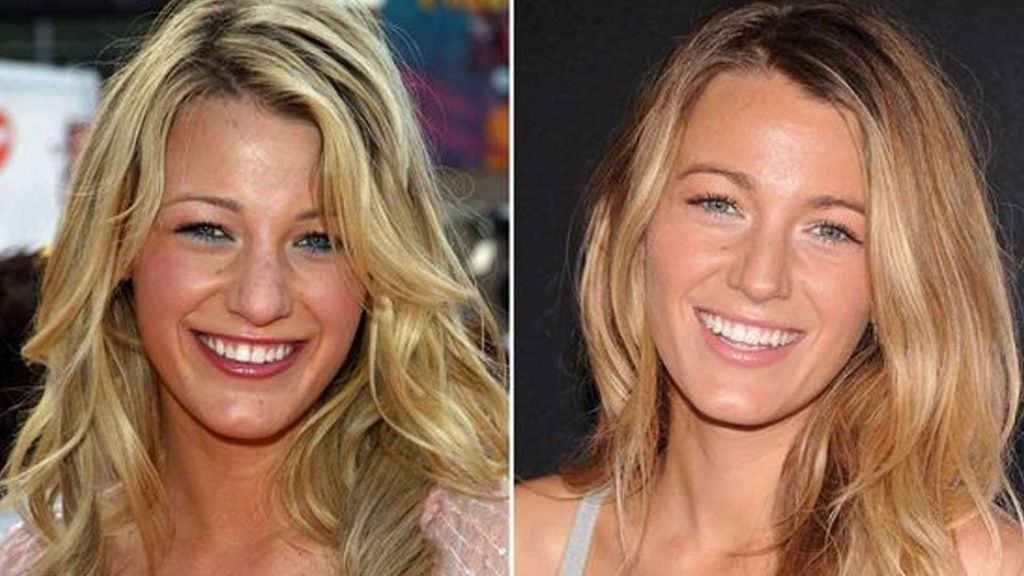 Plastic surgeries like rhinoplasty and eyelid surgery, are affordable in Turkey with all-inclusive packages. You can meet with your potential surgeon via free online video consultation so, there is a chance to get an assessment directly and ask all the questions in your mind. You will just need 7 days and will get your new nose within a short period of time. Contact us, send your pictures and get your personalized treatment plan.