Has Demi Lovato Ever Had Plastic Surgery?  | SurgeryTR
Demi Lovato, a glamorous American singer, and songwriter, is almost 30 years old, but still looks like she's in her 20s, and has been getting a lot of attention from her fans for so many years. The reasons behind her still looking young and beautiful are quite curious. Due to her being famous at a young age, her growth process took place in front of everyone, so it is very easy to compare her old photos with her current state. She has become a beautiful lady from the little pretty girl look as she got mature. This great change in her body and face made people think: is it a natural or an artificial change? The question of whether celebrities have plastic surgery or not has been talked about for years, and this topic has become a phenomenon in the world of celebrities. The transformation of this beautiful Disney princess, Demi Lovato, now attracts all eyes as a world star, and the whole world wants to know the reasons behind this change.
Demi Lovato's Facial Transformation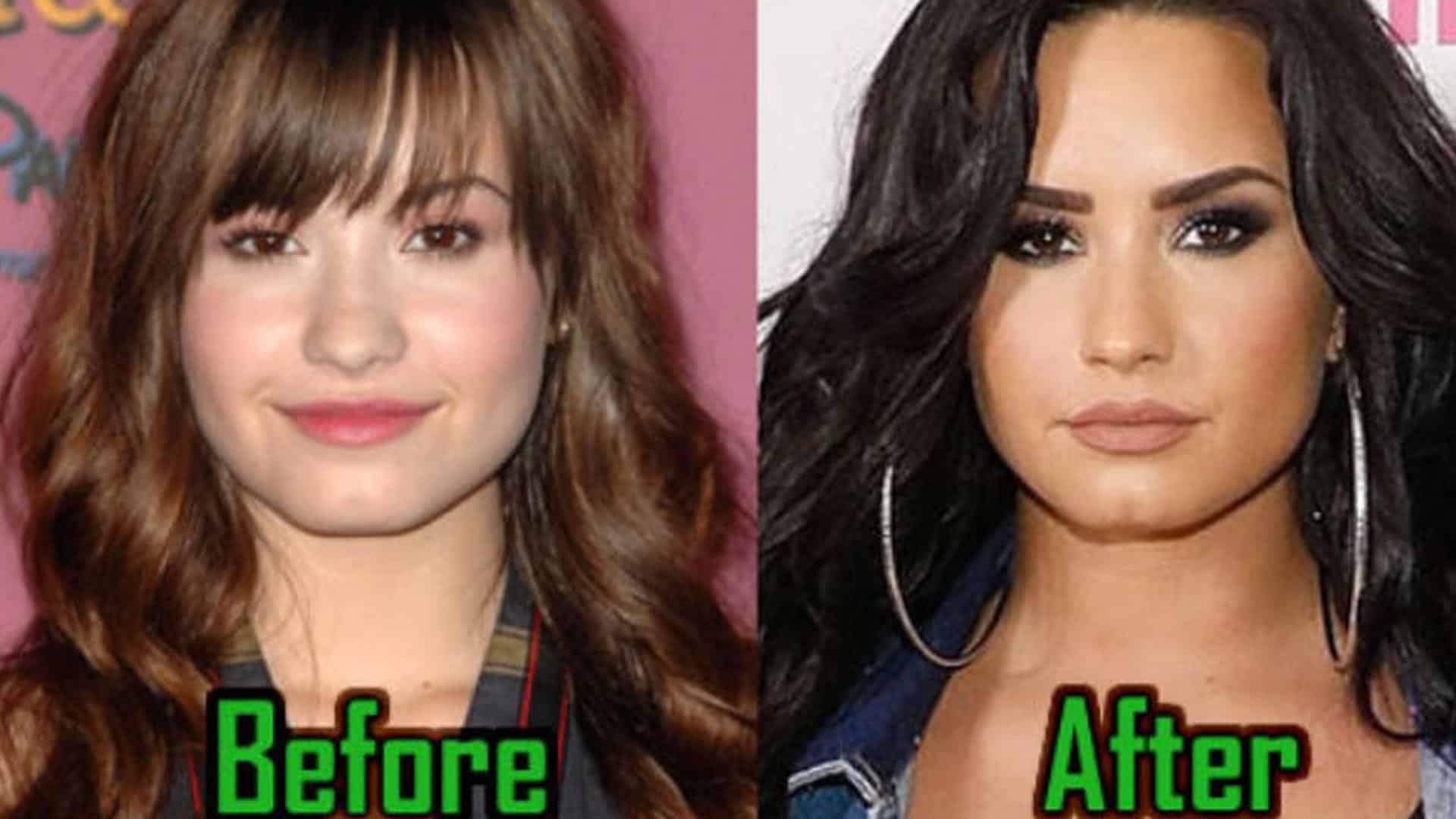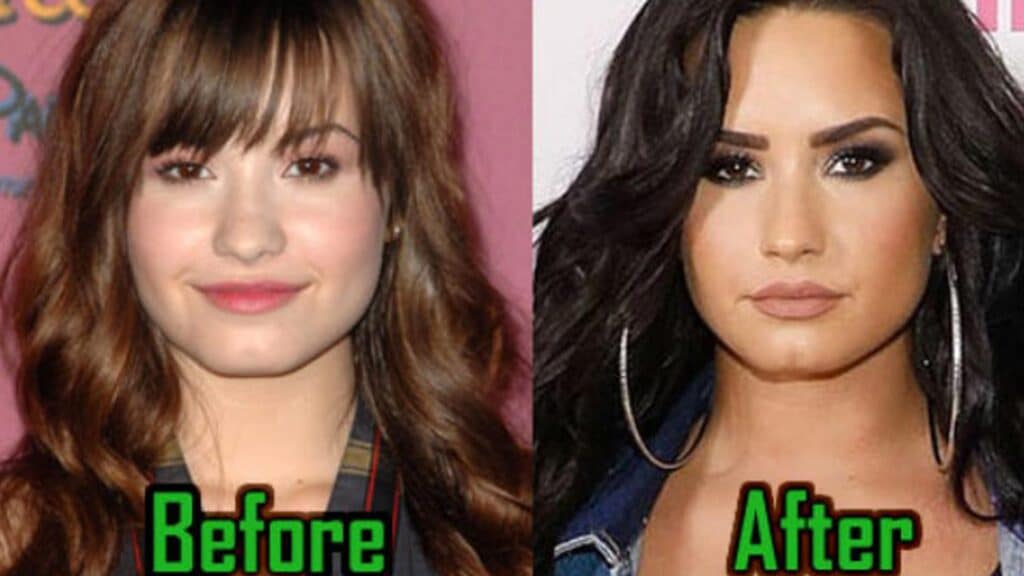 During the transition from adolescence to adulthood, every person experiences some changes in their faces as a result of this process, facial features become more feminine or masculine. Many young celebrities' looks change within years and it is hard to define whether it is a natural transformation or a result of cosmetic surgery. Although some celebrities hide their aesthetic operations, plastic surgeons can easily tell whether there is an operation or not. So, when we look at Demi Lovato's look in Disney times, her face looks different from the current shape of her face.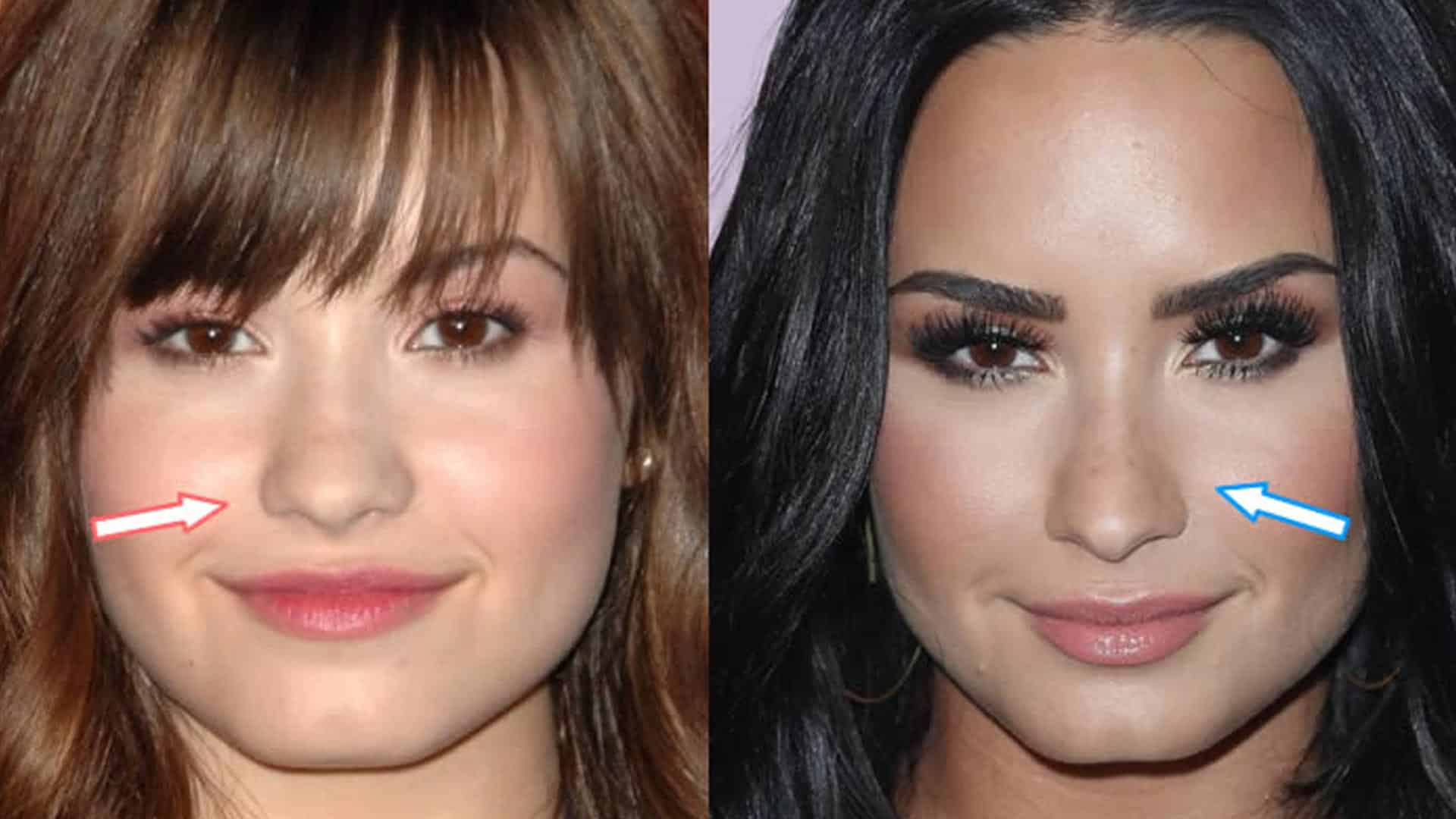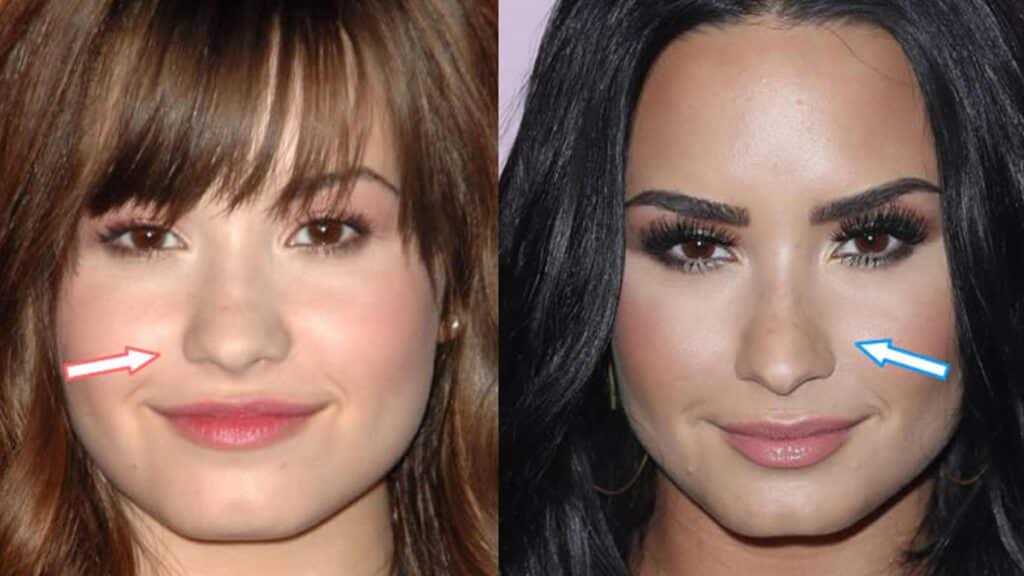 Nose Job, in other words Rhinoplasty, is one of the highly preferred plastic surgeries that reconstructs the nose as desired. This permanent transformation is one of the first choices of the celebrities to get a smaller and thinner nose. Some of them also want to remove the bridge of the nose. When we look at the old pictures of Demi Lovato, it is clear that she had a wider and bigger nose, and her nose has been looking thinner in recent years. Moreover, there was a small bridge on the top, and her new nose fits her face so well. That is why her new nose shape has made her fans think that Demi Lovato had a nose job surgery. Her rounder nose transformed into a symmetrical pointed nose. Nose Job operation has a long recovery process and can be painful during the first month of the healing process. In the first couple of months, you see a swelling look of the nose with some bruises and it generally takes its ideal shape 6 months after the surgery. Many celebrities who have had a rhinoplasty do not want to be seen on camera since they want to hide it. Even if they try to keep it a secret, their cautious fans can notice the small changes easily. Therefore, they cannot escape from these questions when they have had cosmetic surgery.
Demi Lovato's Teeth Transformation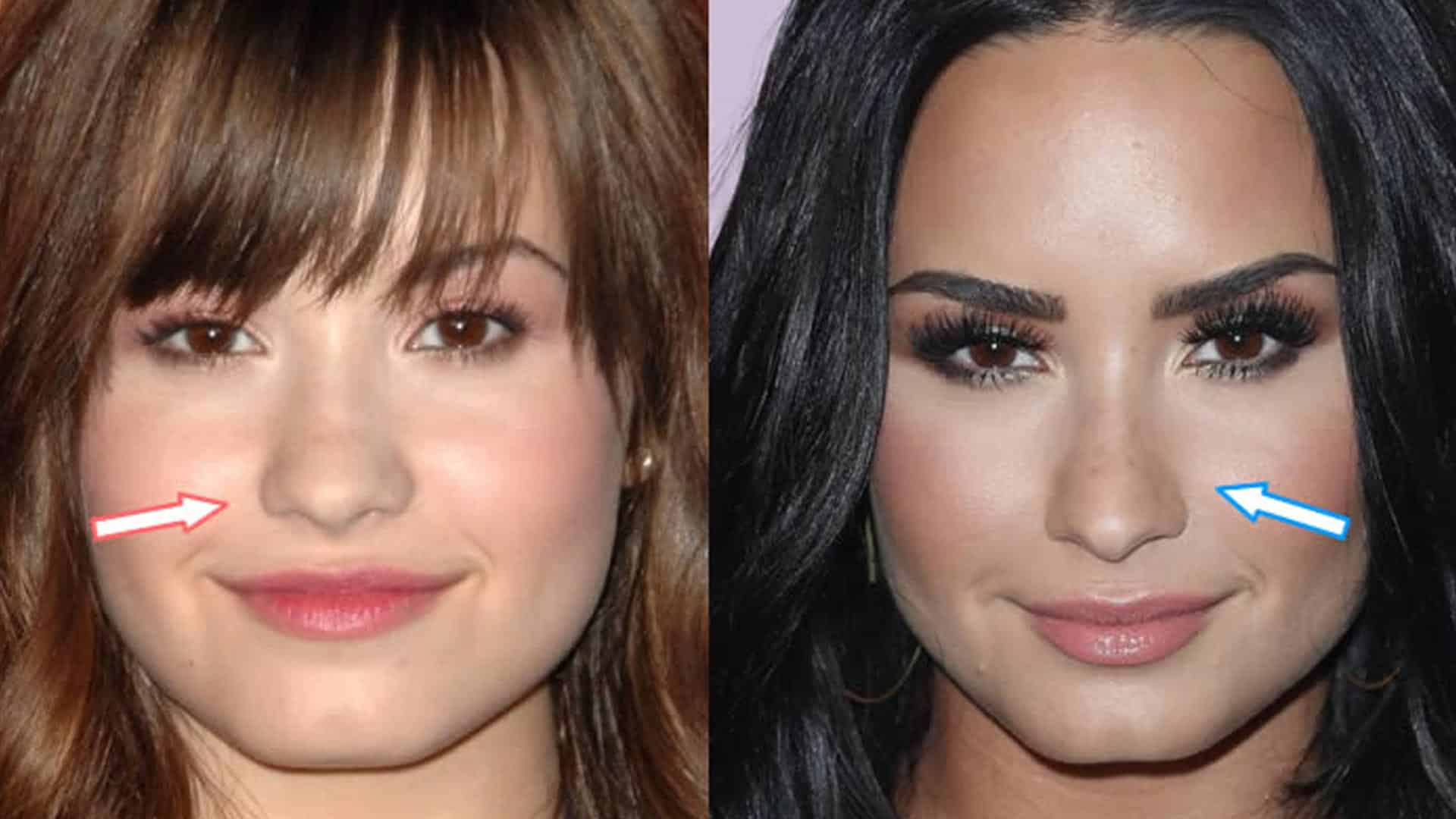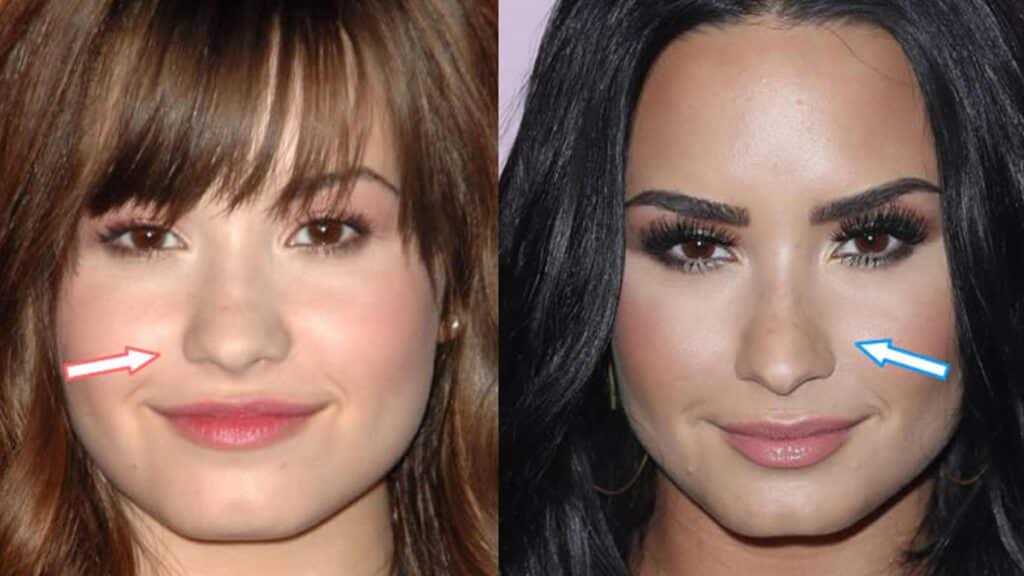 Teeth gap is an issue for some celebrities and most of them try to get rid of this appearance either with veneers or with other dental treatments. Demi Lovato has also changed her smile by getting her teeth done during the "Camp Rock" term. Dental Implants, Porcelain Veneers (Hollywood Smile), Dental Crowns, and Teeth Whitening operations are so popular among Hollywood stars. They are aware that a beautiful smile is an important part of the first impression. Demi Lovato had this dental operation at a young age, therefore, it is now hard to remember her teeth gap look.
Demi Lovato's Chin Implant
There are some rumors that Demi Lovato had a chin implant to get rid of her round face look. In her old pictures, it is clear that she had a double chin and double chin liposuction is highly preferred by people who have a double chin. Having a slimmer face with a sharp jaw, it is obvious that she doesn't have a round face anymore. The changes on her face during her weight loss periods were also perceived as plastic surgery by some, but it seems that she is a very beautiful woman in both cases.
Demi Lovato's Body Transformation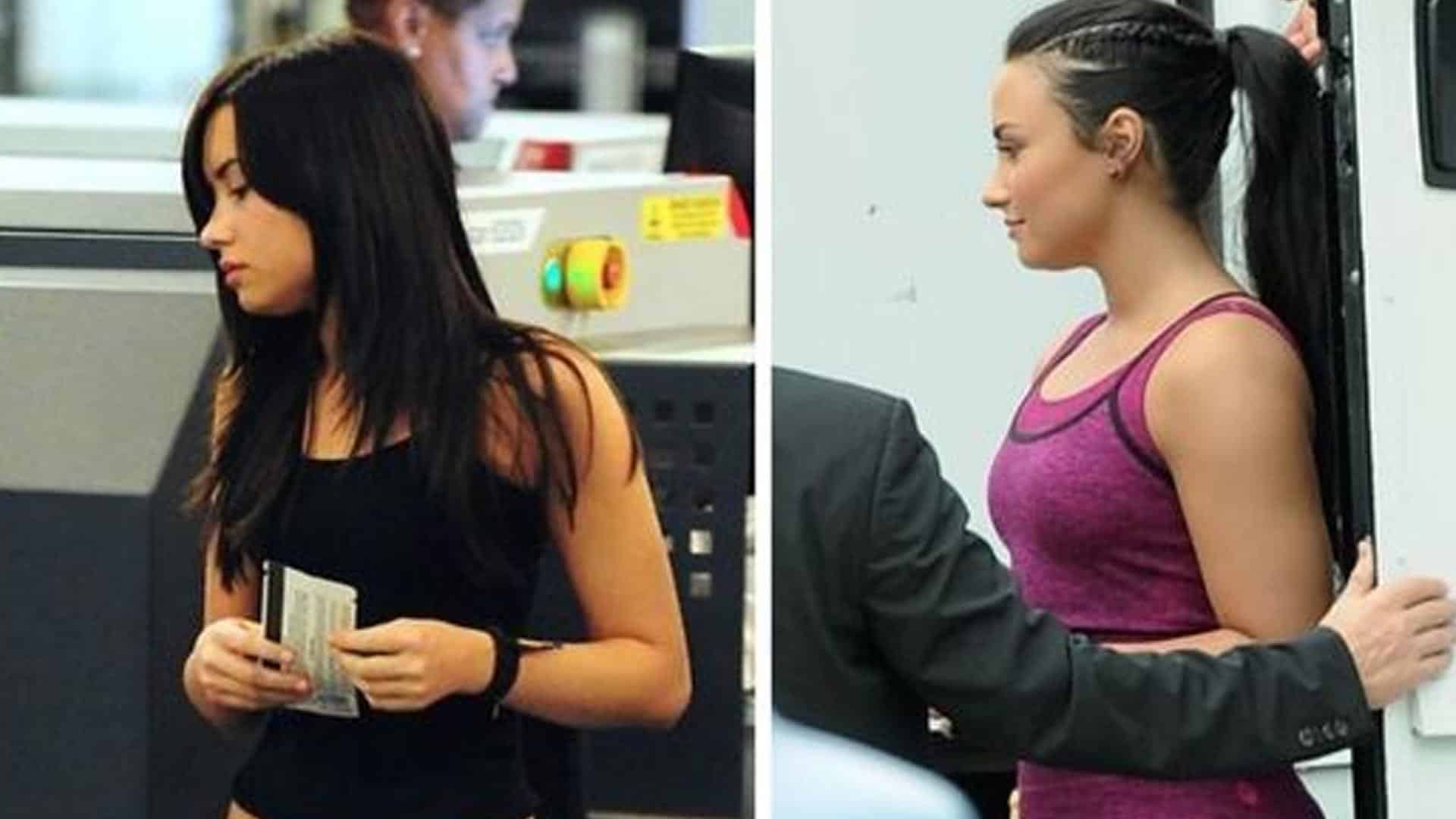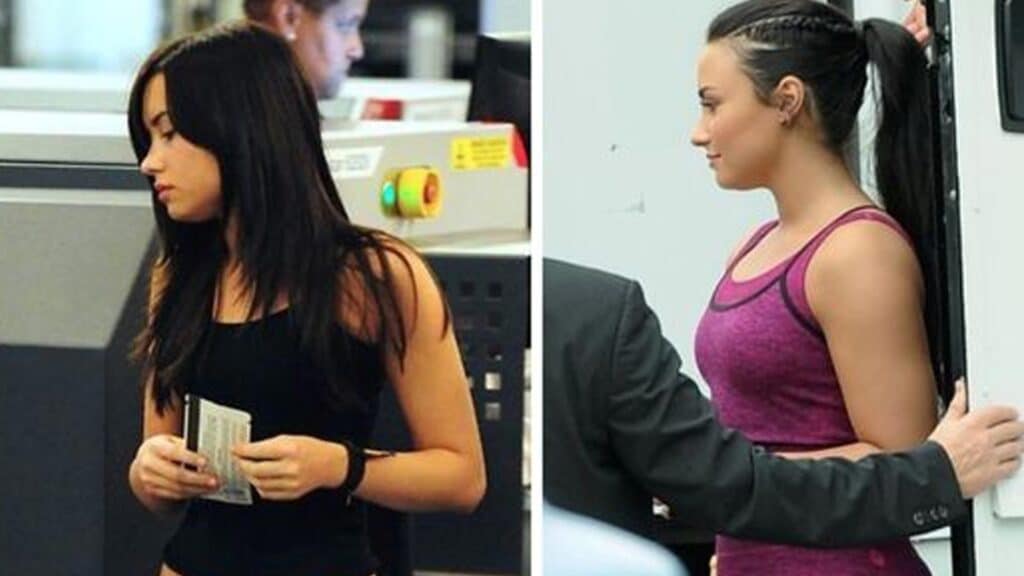 While transforming from a young girl to a beautiful woman, there are visible changes in the body lines of every young girl. They have more curvy body lines, so it is always a matter of curiosity whether they have plastic surgery during this period of change. The Jenner and Hadid sisters are especially the biggest examples of this issue. They grew with cameras around them, and every change on their bodies has been talked about for a long time. Demi Lovato, the star of Disney, has also been one of the main examples of aesthetic operations. She gained and lost weight in recent years, therefore, there are visible changes in her body. However, from her previous pictures, it is understood that she has had a breast implant. It is also predicted that she has had a butt implant or Brazilian butt lift surgery as well. Plastic surgery is a long process, there are many points to consider both before and after the surgery.
Demi Lovato's Breast Implant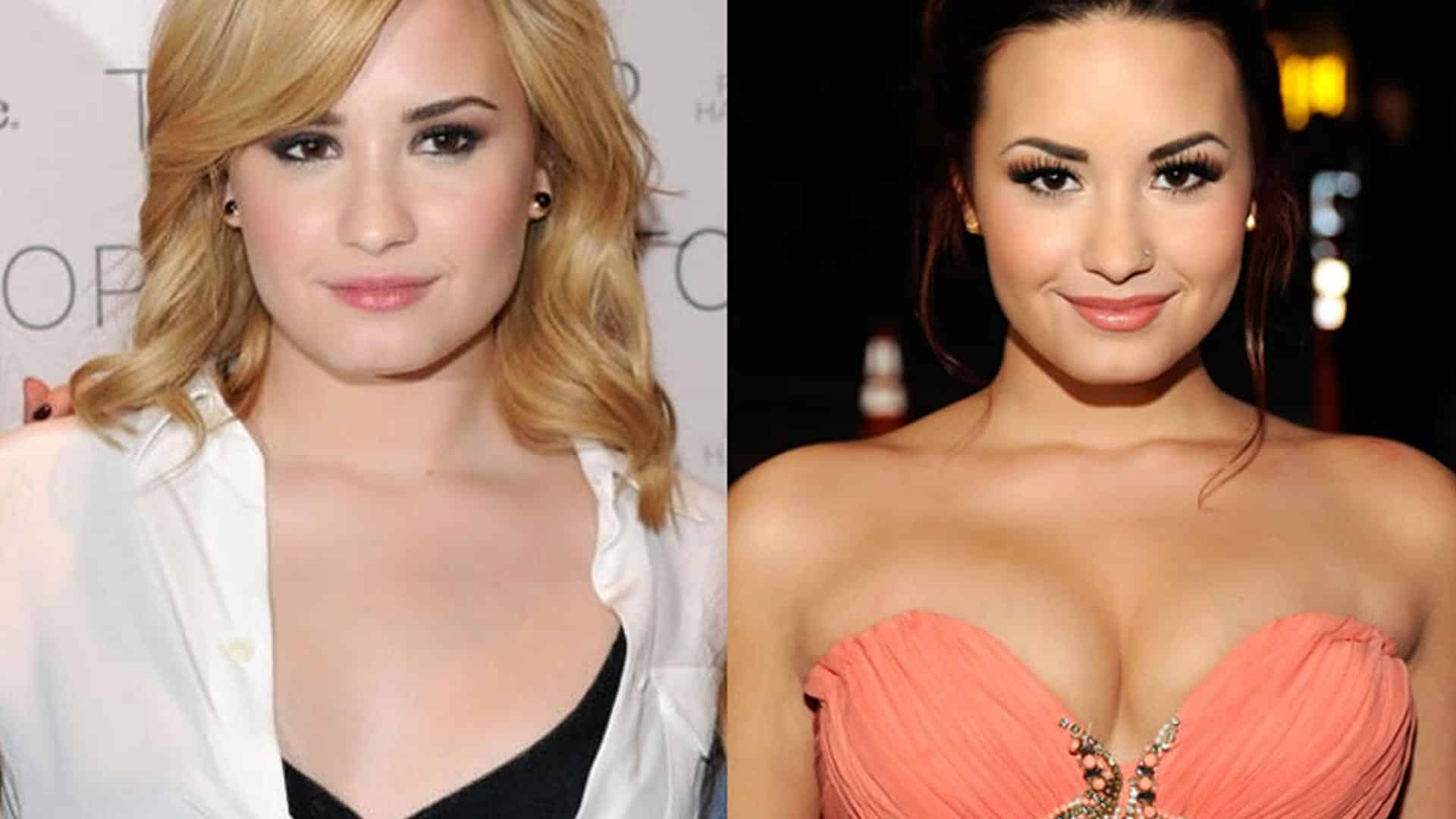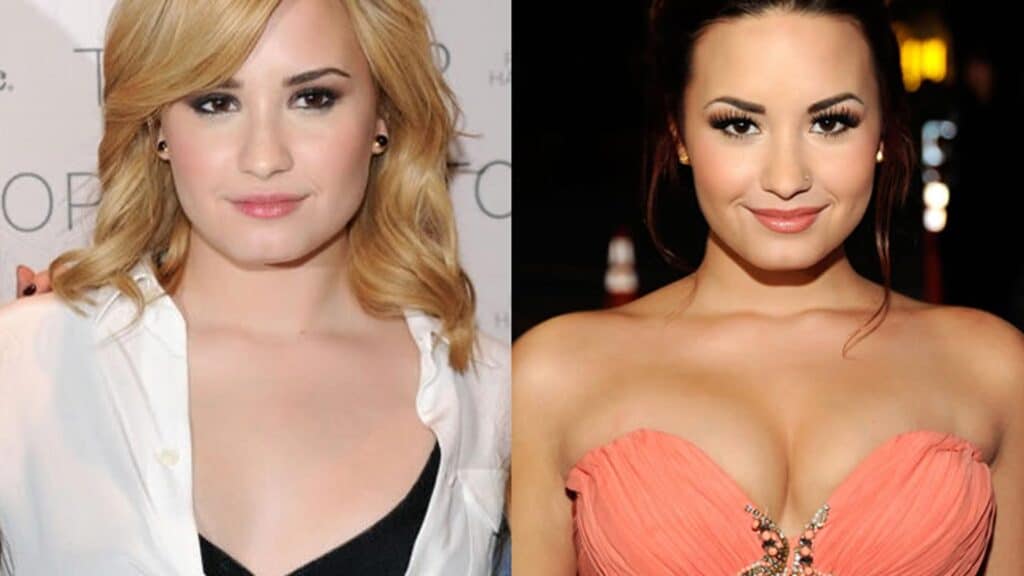 Breast Implant is one of the most preferred operations among celebrities, and there are many shapes of it such as round, teardrop, etc. The ideal shape is generally determined by the doctor after the consultation because he/she can know the most suitable shape for your body. Therefore, one should get the doctor's opinion before deciding on the type of breast implant. Surgery TR International provides a free consultation with your possible surgeon. Thus, it is easy to determine the most suitable implant for your body. Demi Lovato's curvier and bigger breasts were not always the same as their current shape. In her Disney times, her breast shape was different than now, which is why rumors began about it. Some people think that it is the result of plastic surgery, while some of them think it is just about push-up bras and clothes. No matter whether she has had breast implant surgery or not, she looks charming both in her before and after pictures. Even if she has had a breast implant, it is obvious that she is beautiful with her new look, too.
Demi Lovato's Butt Implant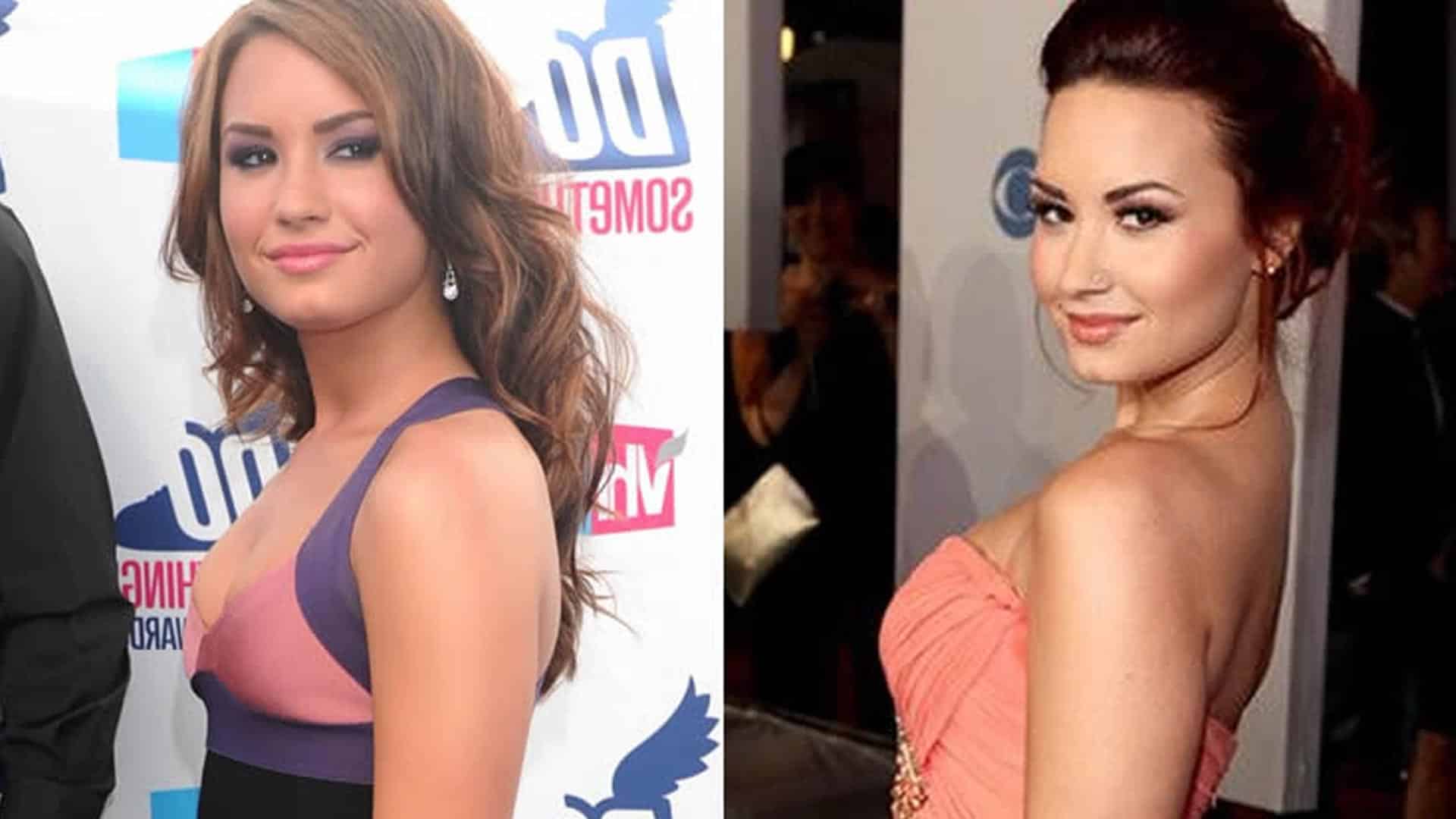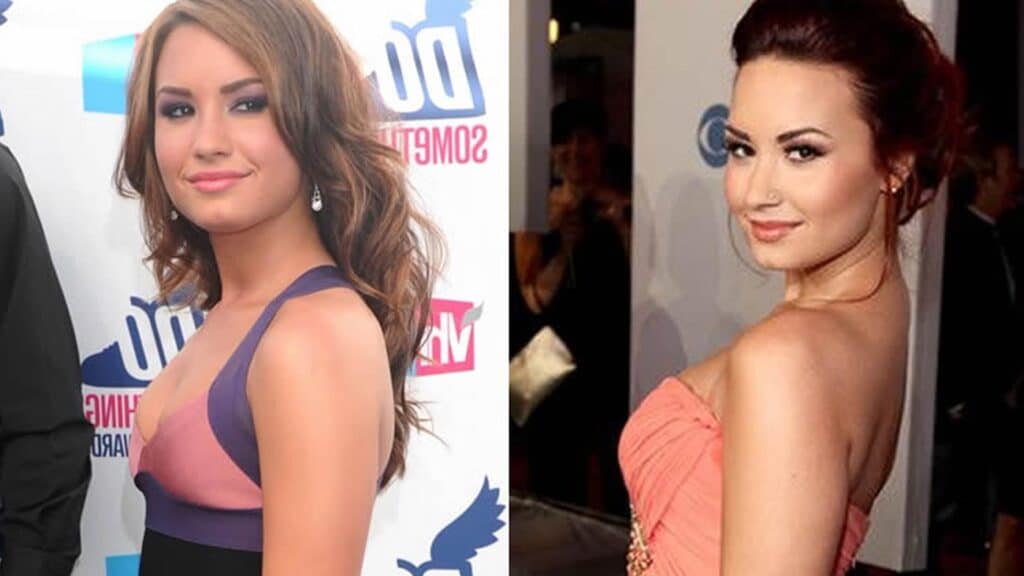 It is a matter of curiosity whether Demi Lovato has ever got a butt implant or not. There is no evidence or an official statement of it, however; her butt shape changed and looks more curved than before. It can be related to exercise or a change in eating habits, however; the topic of Demi Lovato's Butt Implant was searched many times by people . People who have excess fat in their body generally tend to choose Brazilian Butt Lift by which excess fat is transferred to their butts. If they do not have enough excess fat to be transferred in their body, butt implants can be preferred. It is always better to get the opinion of a surgeon to decide which operation can fit one's body. These operations have a little amount of risk. Therefore, choosing an experienced and professional surgeon is highly recommended. Surgery TR International has already researched all the surgeons and chooses the highly-rated surgeons for you.