Kim Kardashian's Cosmetic Surgery Journey
Kim Kardashian is an icon who shapes fashion with her style and make-up and has a great impact on the masses for years.Kim Kardashian's fame started with her friendship with Paris Hilton, who was also her stylist and gained attention from the media. She later became famous with the reality show Keeping up with the Kardashians. All the changes that Kim Kardashian made in her style and body started to become a new trend in the world. She is the most famous figure in the world when it comes to big bums and created a big butt trend in the world by changing all the perceptions of beauty. All women, including celebrities, started consulting plastic surgeons to get bigger butts. "Butt Implant" and "BBL" (Brazilian Butt Lift) operations have become the most popular cosmetic surgeries in the world. In addition to the changes in her body, she also came to the fore with the changes on her face. Considering all these changes, we can call Kim Kardashian the star of Cosmetic Surgery.
Brazilian Butt Lift (BBL) of Kim Kardashian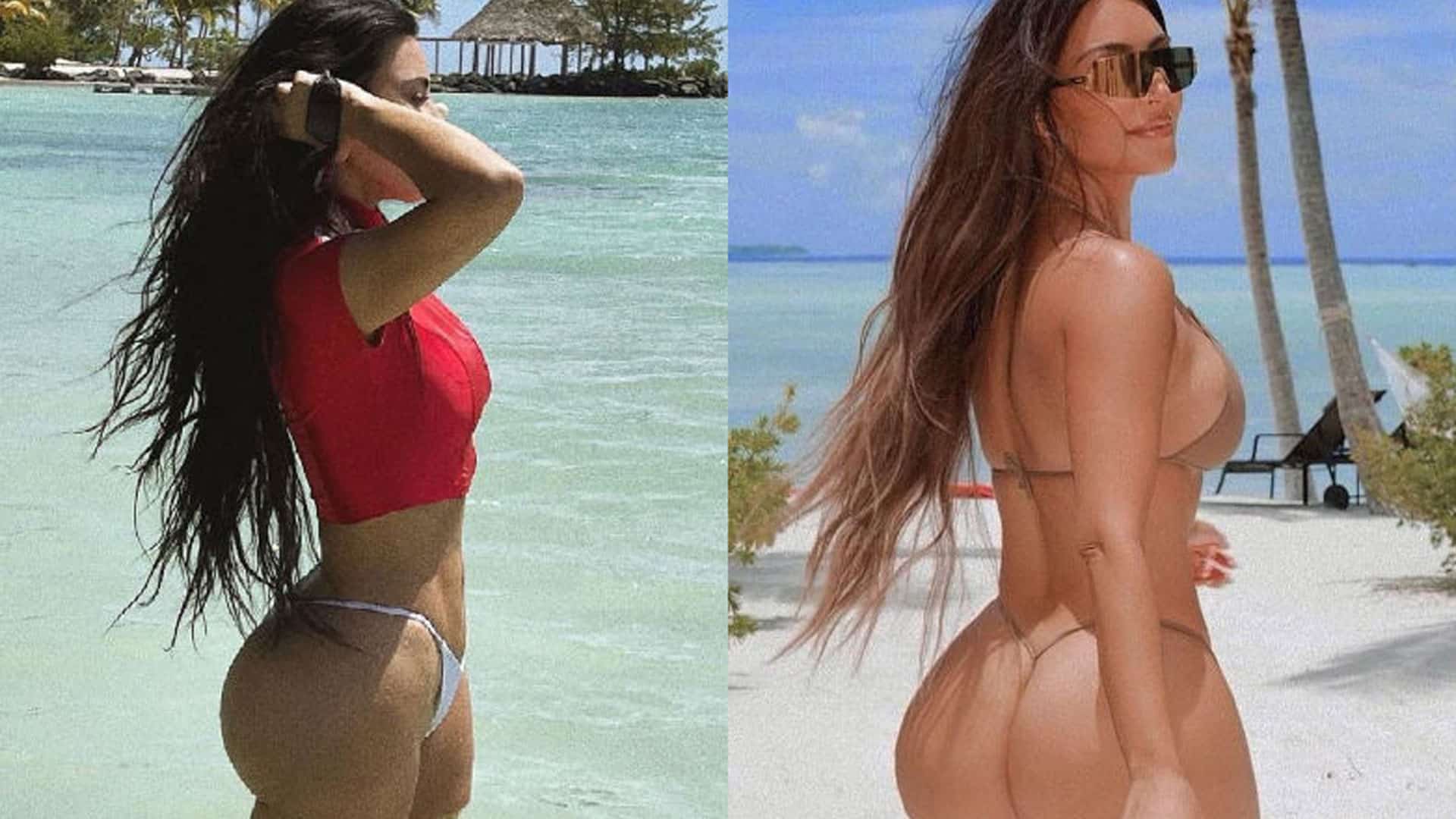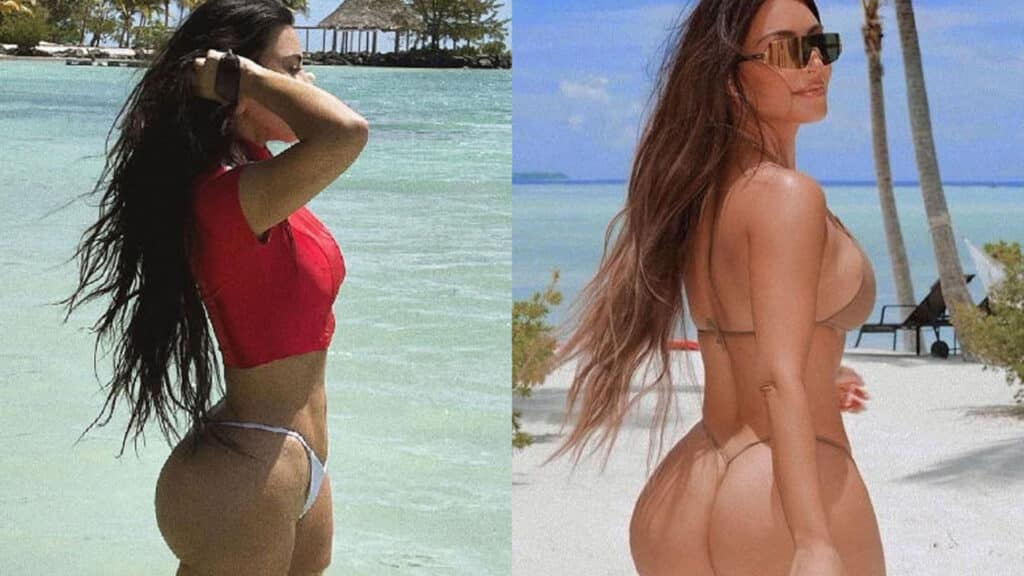 Nowadays, Brazilian Butt Lift and Butt Implant operations are one of the most popular aesthetic operations in the US, and people in order to improve the appearance of their bums tend to choose BBL and Butt Implant operations. BBL surgery is a fat transfer operation so, you should have enough fat to get BBL. People who do not have enough fat in their bodies can have the butt they always desire with Butt Implant operations. Other celebrities like Jenifer Lopez, Iggy Azalea, Cardi B, and Amber Rose also had BBL and Butt Implant operations to have bigger bums. The cost of the BBL operation ranges between $11,000 and $20,000 depending on how much fat is removed. However, in Turkey it costs $3,500 at SurgeryTR, moreover it includes Initial medication and necessary tests in the hospital, medical travel insurance, compression garment, BBL pillow, all Your transfers (Airport-Hotel-Airport with VIP Car and local transfers), hotel accommodation (4 nights in a single room in a 5-star hotel, breakfast, and WiFi included), hospital accommodation (1 night) and 1-year follow-up. Butt Implant prices also change depending on the size and type of the implants but it costs $5,200 at SurgeryTR with the all-inclusive package. Star of the Big Butt, Kim Kardashian affects the all world and perceptions to have bigger butts.
Boob Job of Kim Kardashian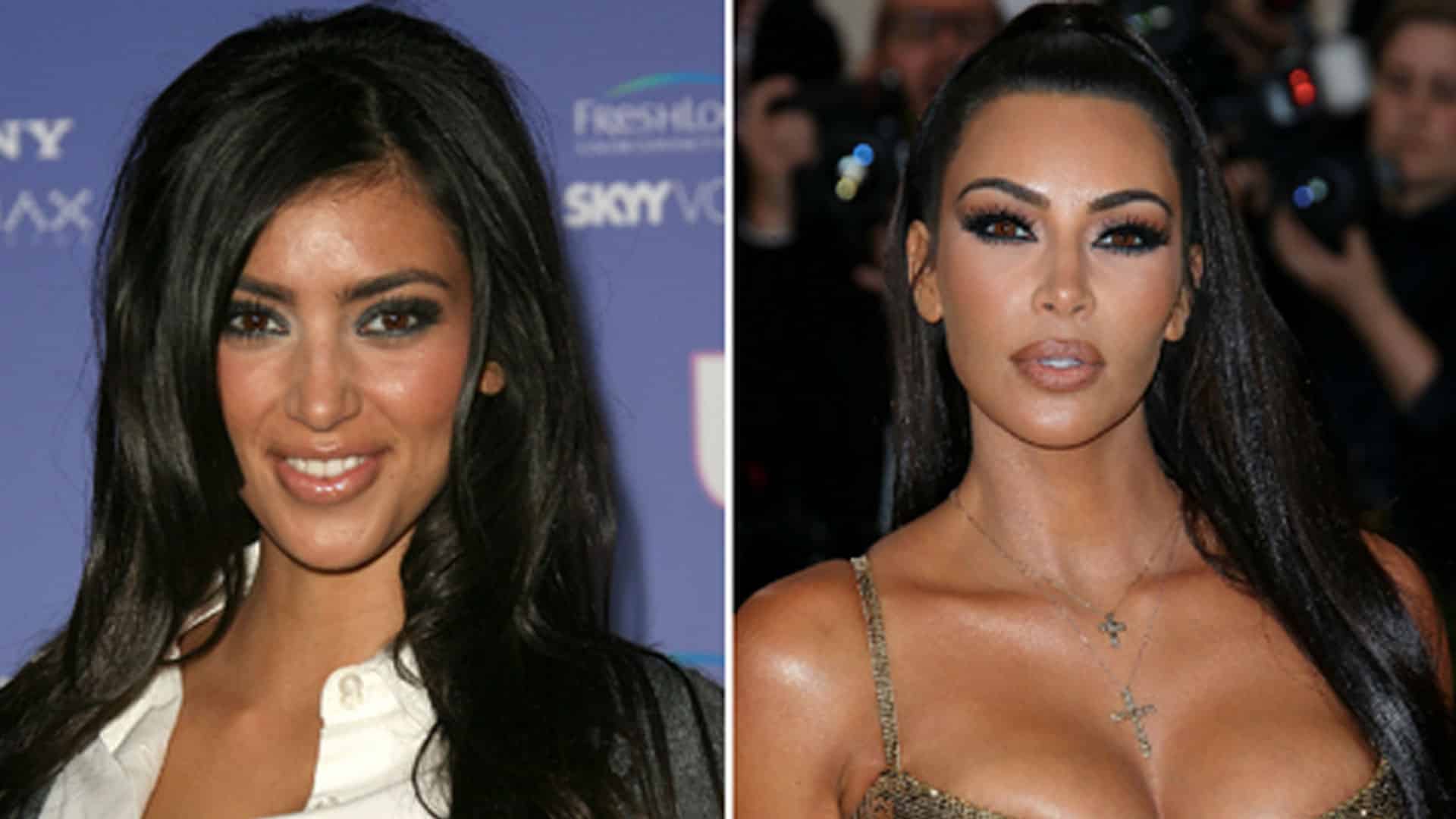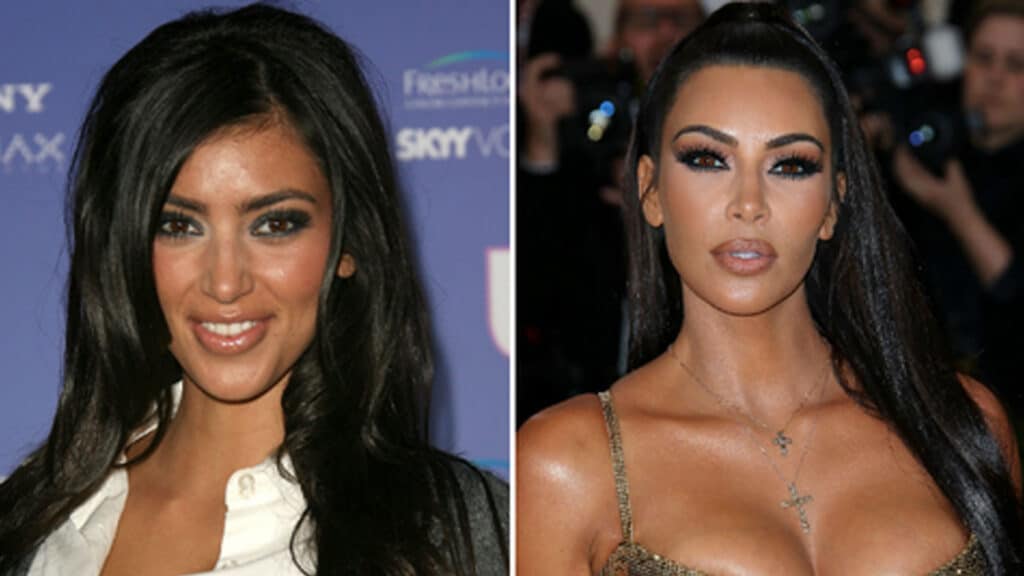 In the 2010s, big breasts and big butts were among the factors that determined the beauty perceptions of the period. Boob Job, Breast Enlargement, or Breast Augmentation is a way of getting a bigger breast size, it can be performed with fat transfer, or it can be performed with breast implants. Breast Implant operation enhances the size and shape of the natural breasts and gives you the look you always wanted. The enlargement of Kim Kardashian's breasts over time brought to mind the question of whether it was a Breast Augmentation operation. Breast enlargement is not expected after puberty, and for this reason, it is estimated that Kim Kardashian had a Breast Augmentation operation in 2007. Because in the first seasons of Keeping Up With The Kardashians, there was a noticeable difference in Kim's breasts.
Liposuction of Kim Kardashian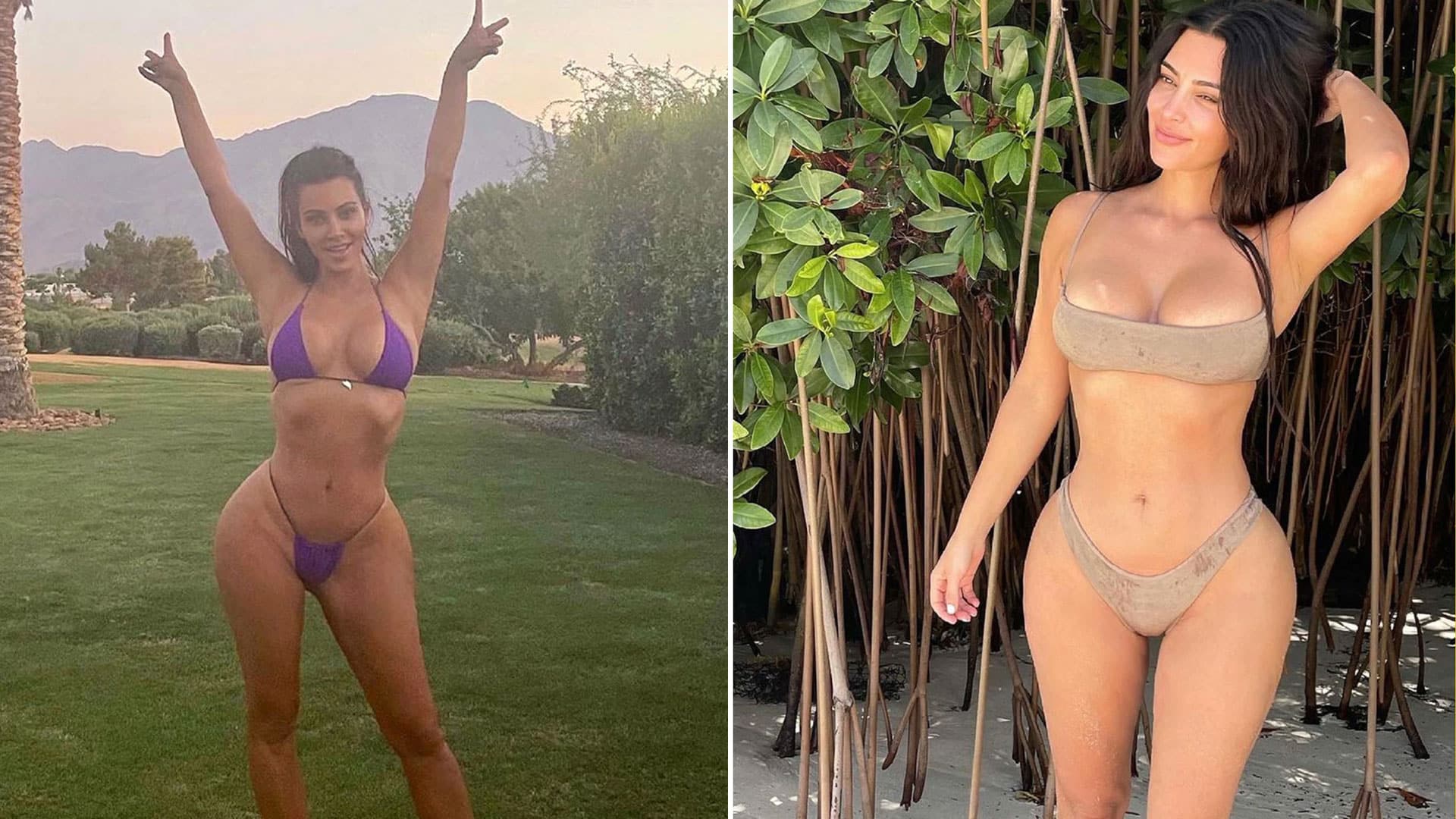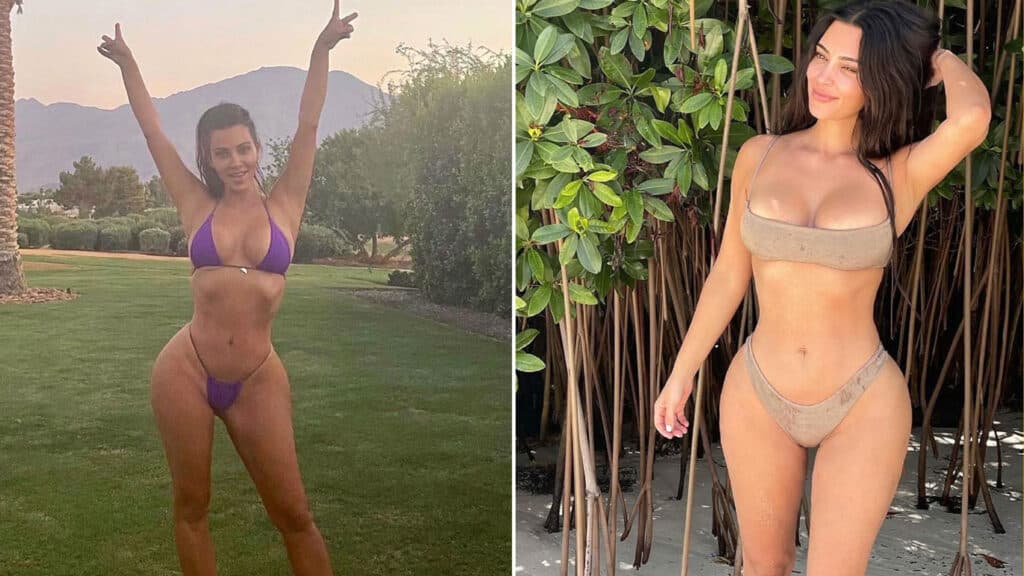 In order to get an hourglass appearance, it is necessary to have a slim waist after a big butt and big breasts. Liposuction is a fat removal surgery that helps you have a shaped body with no excess fat. So, you can have a firm and flat abdomen as we see in Kim Kardashian's pictures. Structured body of Kim amazes everyone and makes the desire to have the same body. Therefore, body contouring operations became popular, according to your need, it can be performed in one-area liposuction or a 360 lipo operation. In order to get the best results, you should get assessments from the top surgeons. SurgeryTR offers free online and in-person consultation with highly-rated surgeons from Turkey, then you can get your customized treatment plan with your package offer.
Nose Job of Kim Kardashian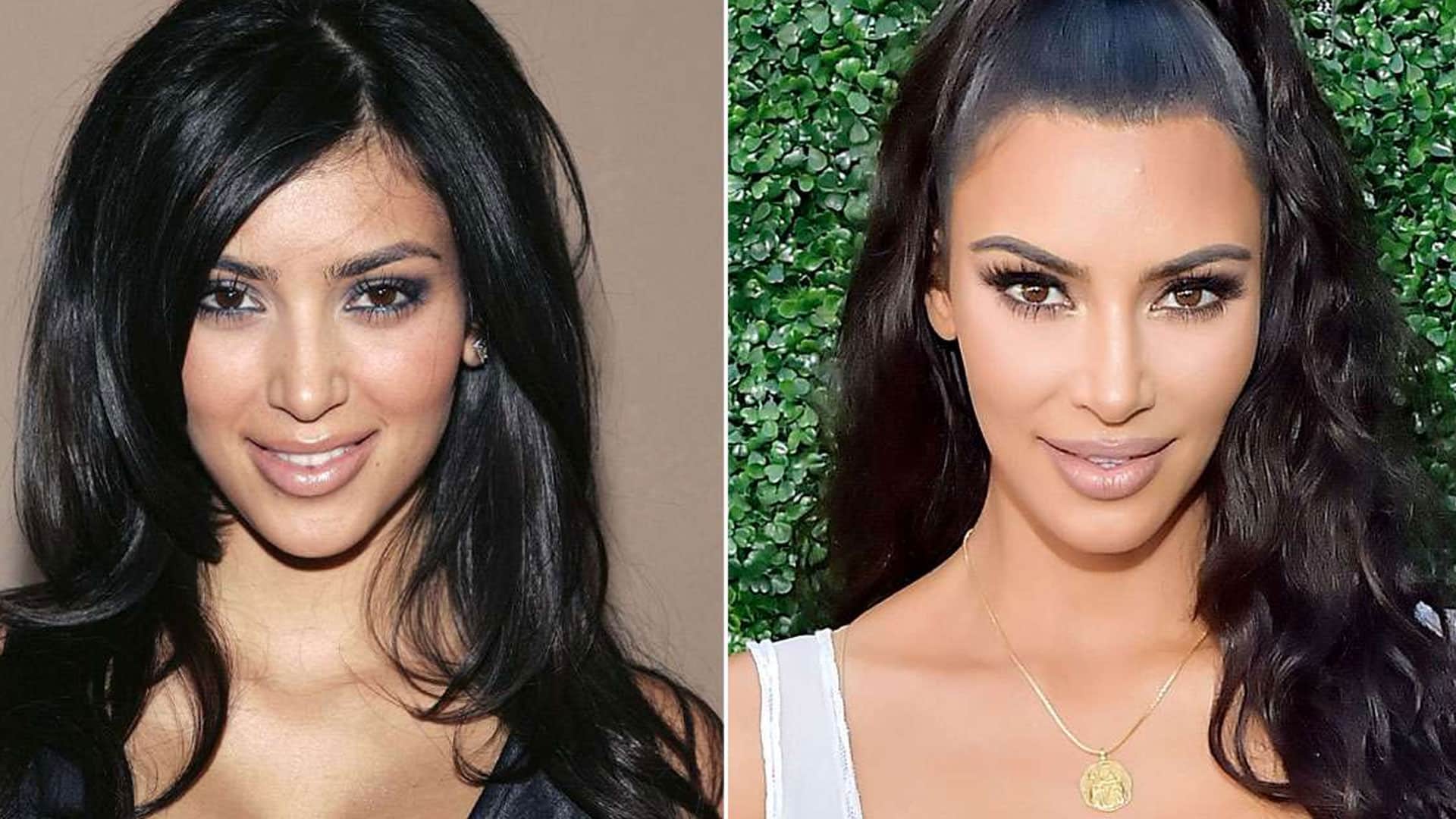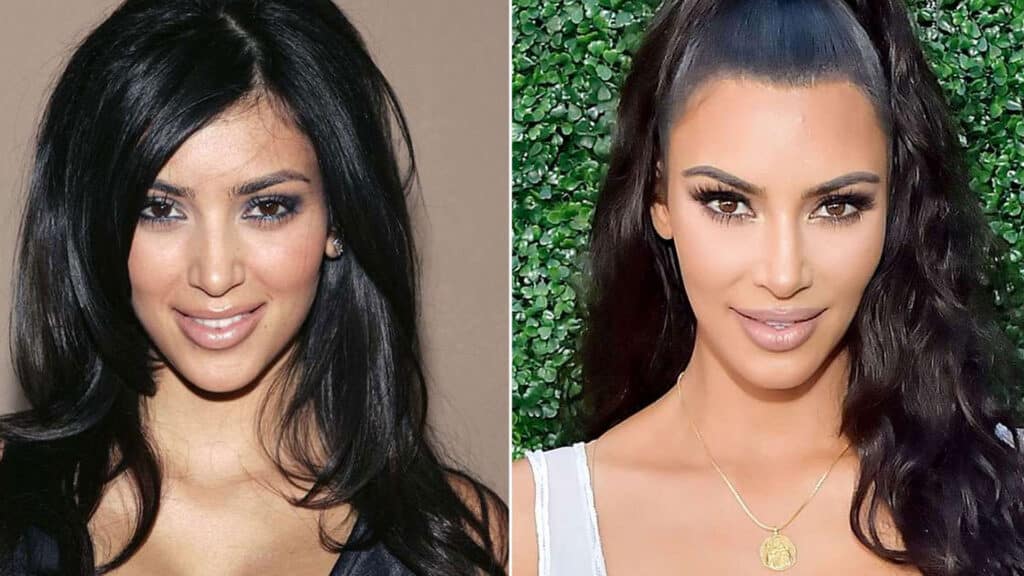 Nose Job, in other words, Rhinoplasty is an operation that reshapes the nose as desired. Kim Kardashian has never claimed that she had a rhinoplasty operation before, but in his previous pictures, her nose looks different than the current pictures. Now, she has a shorter and thinner nose and fits her face so well. Nose Job is a significant operation because it affects the facial expression and characteristic features of the face which is why it should be planned so well. The simulation method allows you to see possible results, but exactly what is desired should be clearly explained to the doctor. You can send your related pictures and get your free assessment in a short time.